A multifaceted product to clear acne
A herbal solution for acne along with bentonite, calamine and salicylic acid which target acne in all means. 
 Aloe vera and tulsi provide soothing and anti-microbial effects by  working on various mechanisms that cause acne resulting in clear skin.

Bid farewell to acne with this best anti acne pack and welcome a clear & even-toned complexion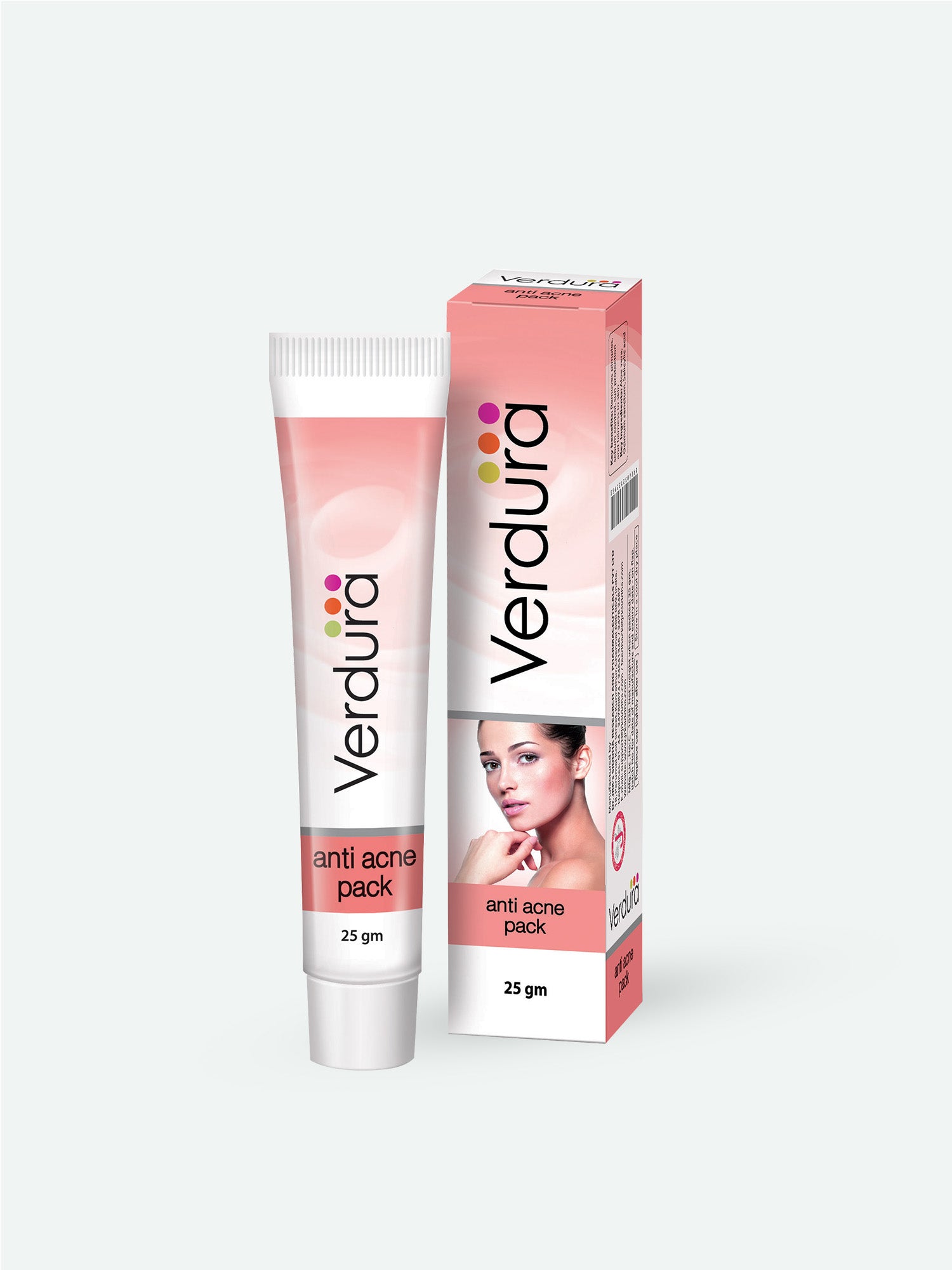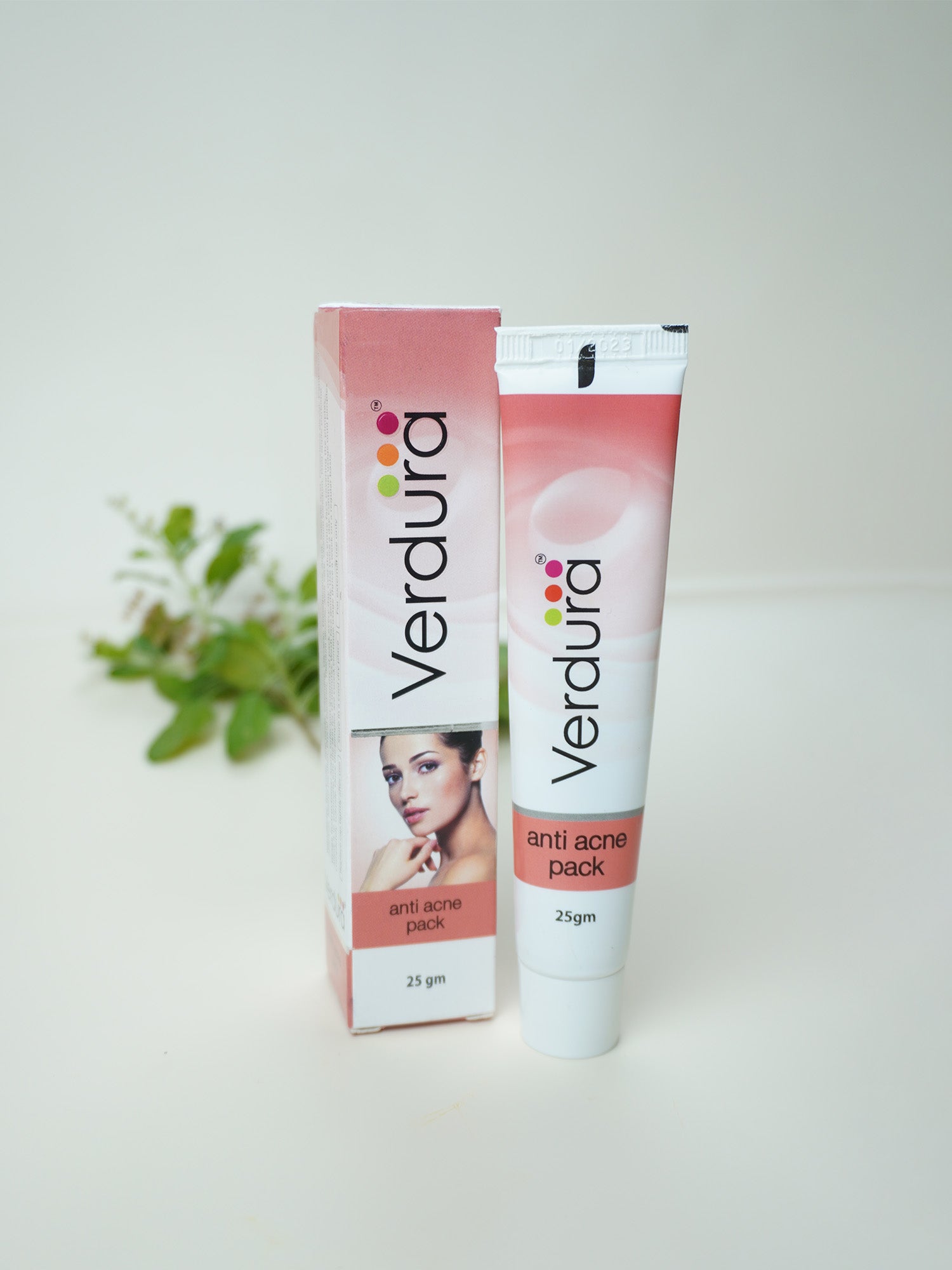 Benefits to skin
Targets microbes that cause acne and reduces infection

Removes comedones (Black heads and white heads)

Reduces sebum and post pimple marks

Removes skin clogging and occlusion

Reduces darkened skin around the neck

Offers sun protection

Gives blemish free and even toned skin

Hypoallergenic and safe for long term use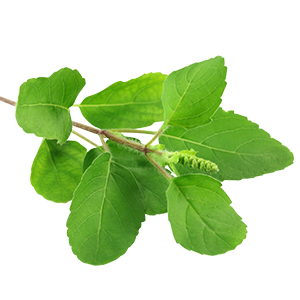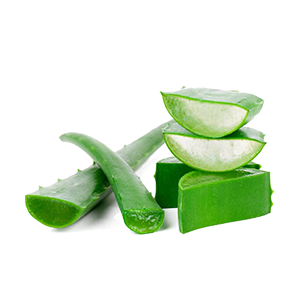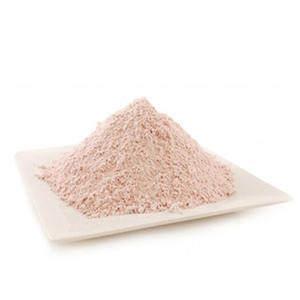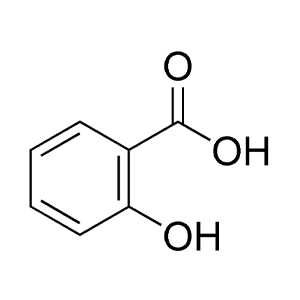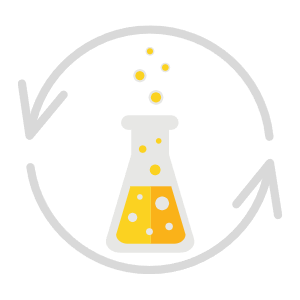 Ocimum sanctum
Tulsi deep cleanses the face by removing impurities, dirt and excess oil. The antifungal, anti-inflammatory, astringent and antibacterial properties of tulsi remove toxins and bacteria from the skin.
Aloe vera
Aloe vera contains gibberellins which have anti - bacterial property. They reduce the microbial load and heal pimples. It fades acne scars and makes cell renewal at a faster rate.
Bentonite
Bentonite works by adsorbing excess oils thus reduces acne. It also has anti bacterial and anti inflammatory effect that clears acne .Bentonite contains natural minerals like magnesium, calcium and iron which provide nourishment to the skin.
Calamine
Has soothing , anti septic , astringent and anti – inflammatory properties . Antiseptic property - It slow downs the growth of bacteria that cause acne. Astringent property - astringents shrink and tighten skin pores which prevent the build-up of dead skin cells and excess sebum. Anti-inflammatory property - Calamine as an anti-inflammatory and antipruritic ingredient relieves and soothes inflammation caused by acne
Glycerin
Glycerin acts as a humectant. Grabs the moisture to skin and thus keeps skin hydrated and plumped up. It is effective in the treatment of acne, whiteheads and blackheads which may also occur due to dry skin.
Salicylic acid
  It is well-known for reducing acne by exfoliating dead skin cells, bacteria and dirt from the skin pores. It keeps the pores clean and clear. Salicylic acid works effectively removes comedones (blackheads and whiteheads) and also prevents future acne breakouts.
Composition
Bentonite, Zinc oxide, Calamine, Glycerin, Propylene glycol, Silicon oil, Salicyclic acid, D-panthenol, Allantoin, Methylparaben, Propylparaben, Titanium dioxide, Aloe vera, Ocimum sanctum, Demineralized water, Perfume
Usage
STEP 1

Apply sufficient quantity of anti acne pack everyday over the entire face covering the pimples. Allow it to permeate into the skin for 10 minutes.

STEP 2

Wash face gently after the face dries. Use twice a day. Continue usage until pimples completely subside.

STEP 3

Once the pimples are cured, use thrice a week regularly. Replace cap tightly after use.
FAQs
I have used many anti-acne products in the past. What is unique about Verdura anti-acne pack?

Verdura anti acne pack has many unique benefits like Effective inhibition of acne Removal of skin clogging and occlusion Control of oiliness.
How long should I use the product before getting free from Acne?

A minimum of three to four weeks of usage is recommended for complete clearance of acne.
Is the product comedogenic – ie. Would the product by itself block the pores and cause clogging?

The product is non comedogenic. Does not block or clog the pores.
Can I apply Verdura anti-acne pack overnight and wash off in the morning?

No, Verdura anti acne pack is a wash off product. It can be applied on the whole face covering the pimples and allowed to permeate the skin and let it dry. It can then be washed off with plain water.