Verdura intense moisturizing lotion
Long lasting moisturizer for dry skin
 Made with Aloe vera this is a best lotion for dry skin  which soothes, nourishes and smoothens the skin this is your best companion for achieving lightweight and intense moisturization.
A simple solution for skin hydration and nourishment.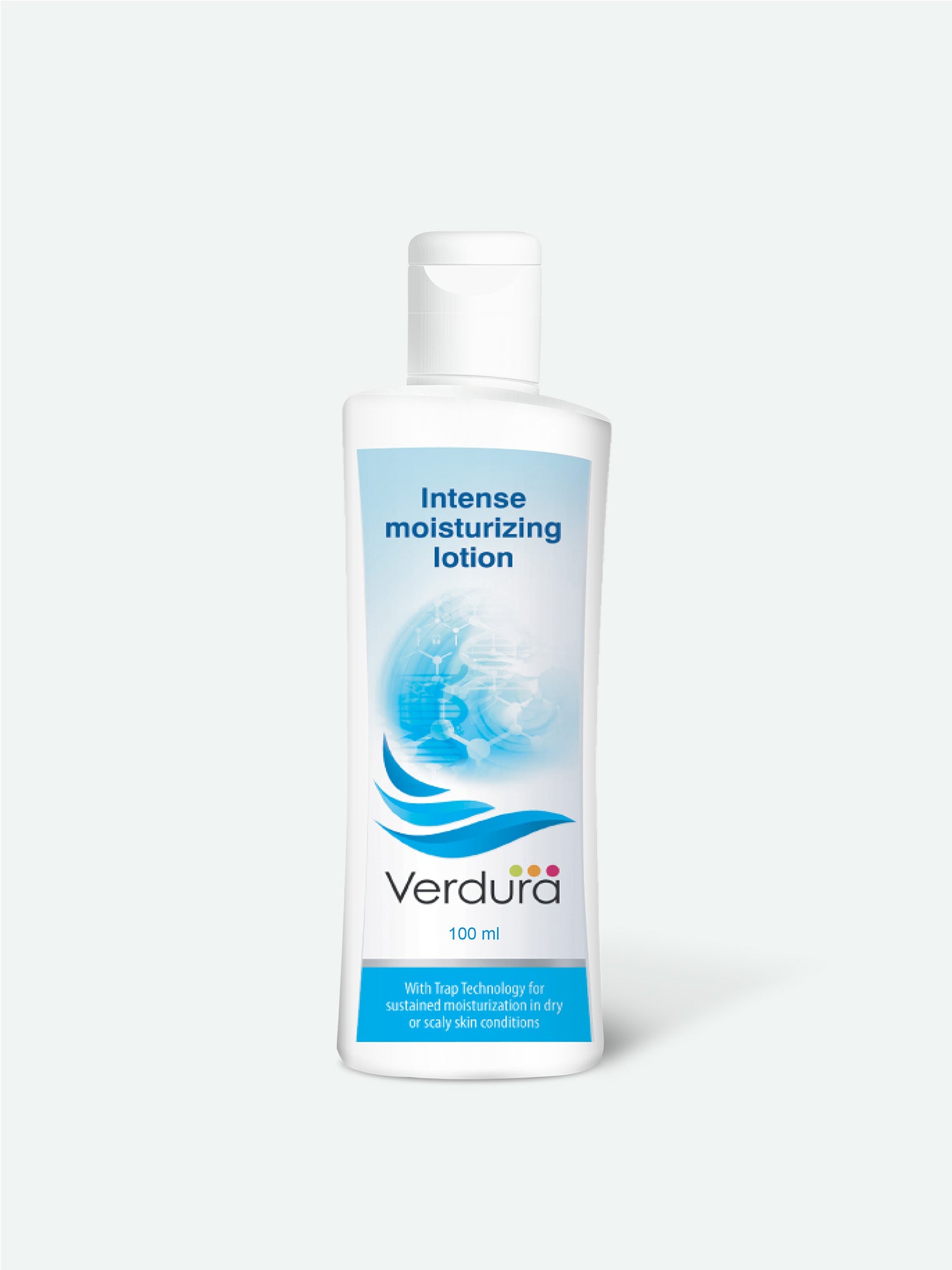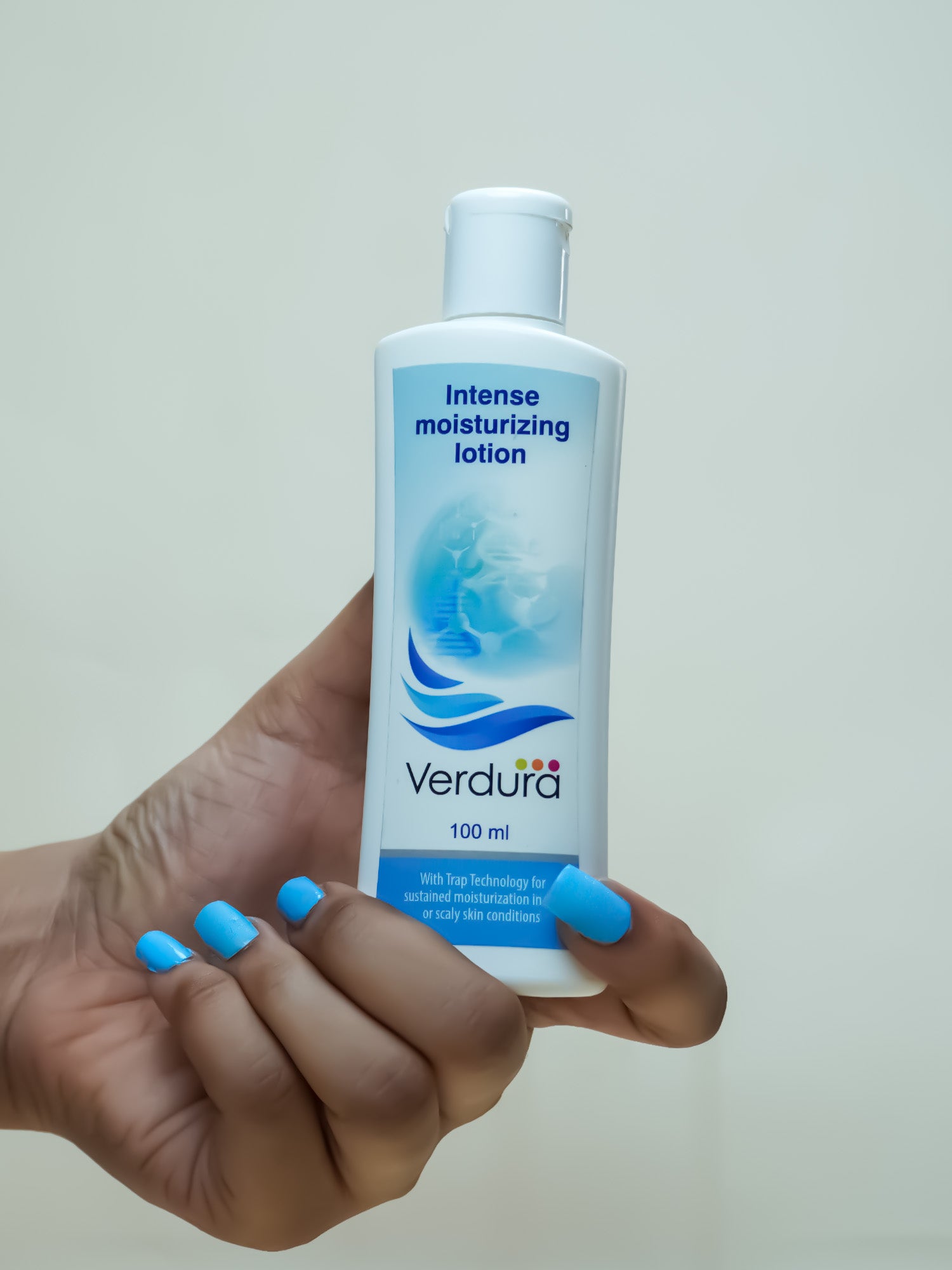 Benefits to skin
Intensely hydrates skin

Revitalizes

Reduces itching and skin irritation

Hypoallergenic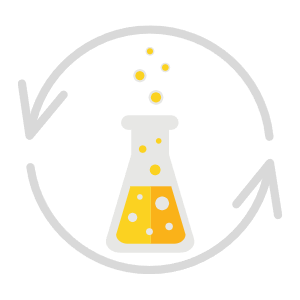 Aloe vera
Possesses an intense moisturizing effect and offers anti-inflammatory, wound healing & antibacterial properties. Additionally, it effectively hydrates and nourishes the skin.
Usage
Apply everyday to experience softer and smoother skin for days.
FAQs
What is the uniqueness of Verdura intense moisturizing lotion among many lotions available in market?

It is special moisturizing lotion which contains 'super active complex with trap technology' which offers sustained moisturisation for a longer time.
Is it useful in severe dry skin conditions?

Yes, it has intense moisturizing property and helpful in extreme dry skin and excessive scaling conditions also.
Can this lotion can be used during day time?

Yes, Verdura intense moisturizing lotion can be used both during day time and night time.
Can this product can be applied on face?

Yes, it can be applied on face. It is non-sticky and non-messy.