Verdura skin fresh intense moisturizer bar
Hydrate, nourish & gently exfoliate skin


A unique blend of Vitamin E-rich oils like avocado, almond and wheat germ oil combined with super hydrating glycerin , soothing and nourishing



Aloe vera makes it an effective cleanser, moisturizer and skin nourisher.
Dermatologically tested to be safe and hypoallergenic.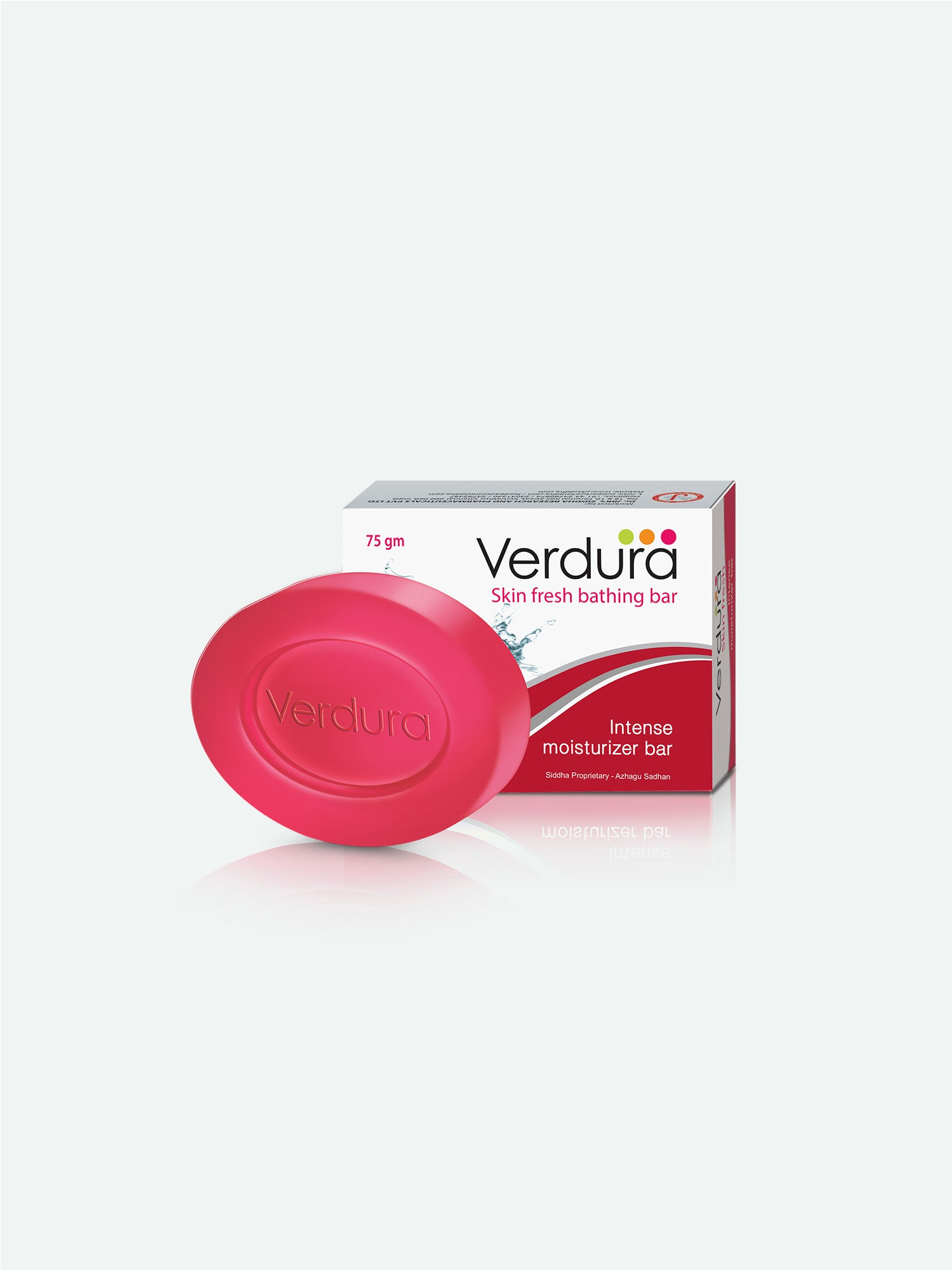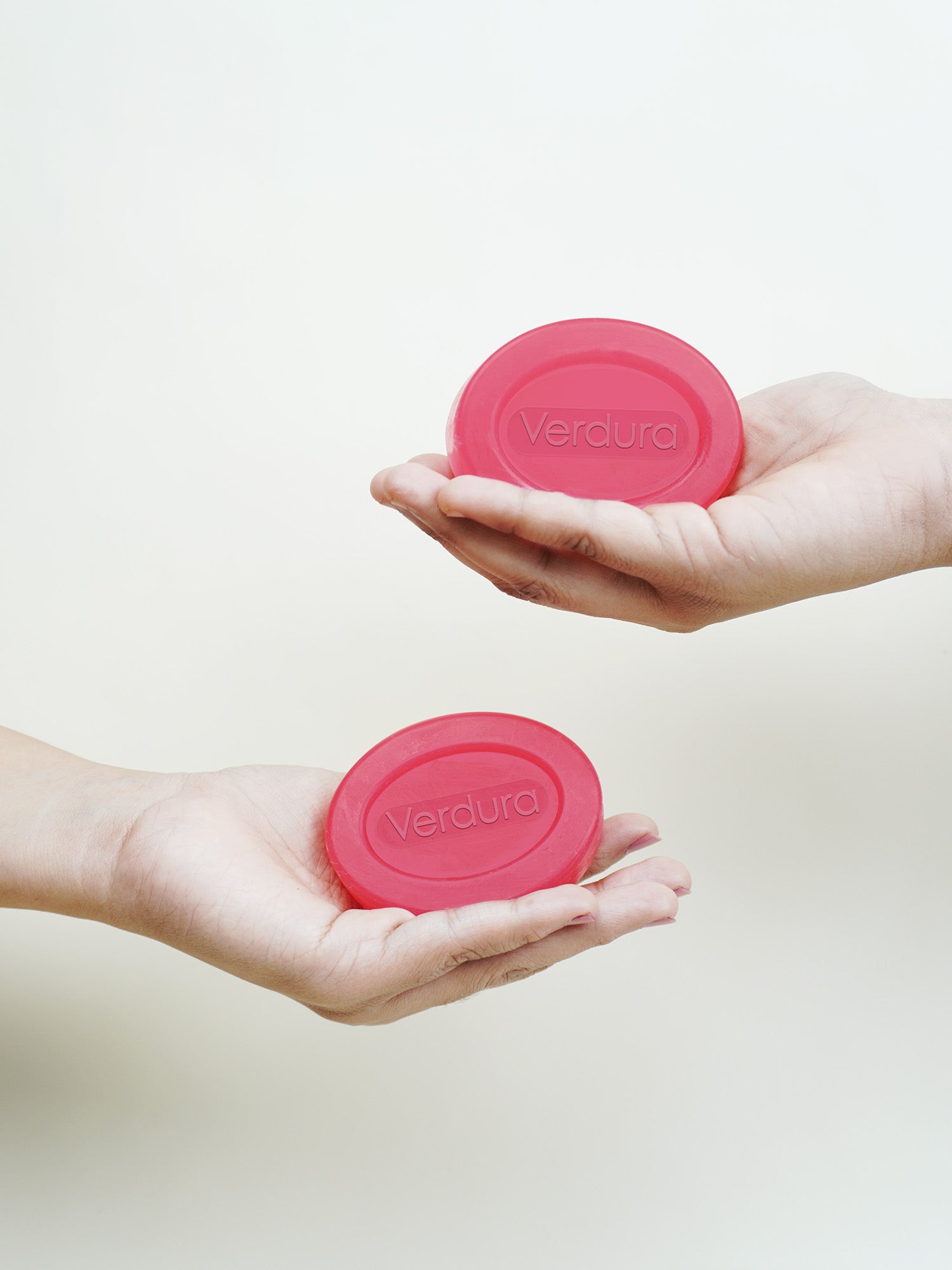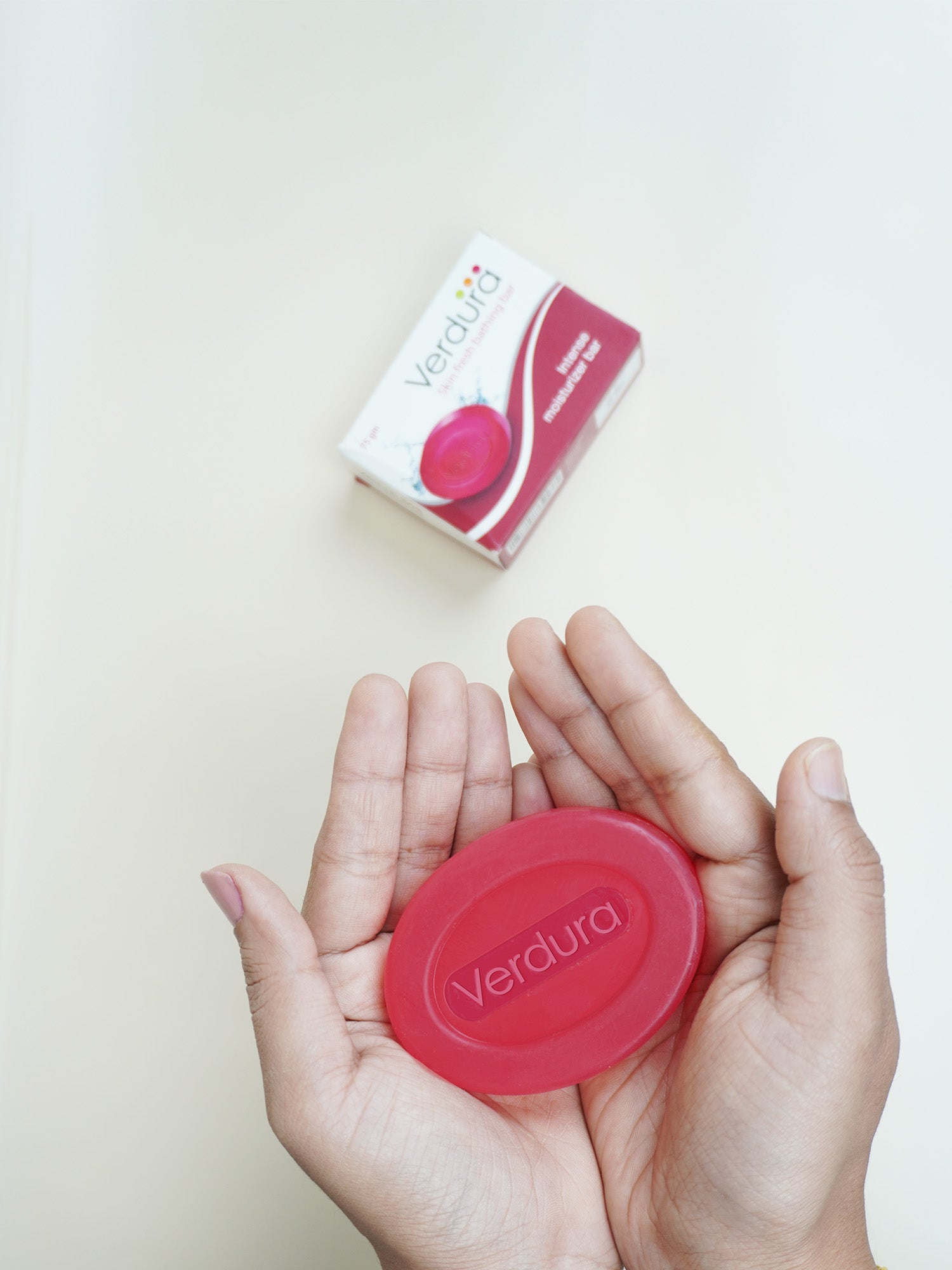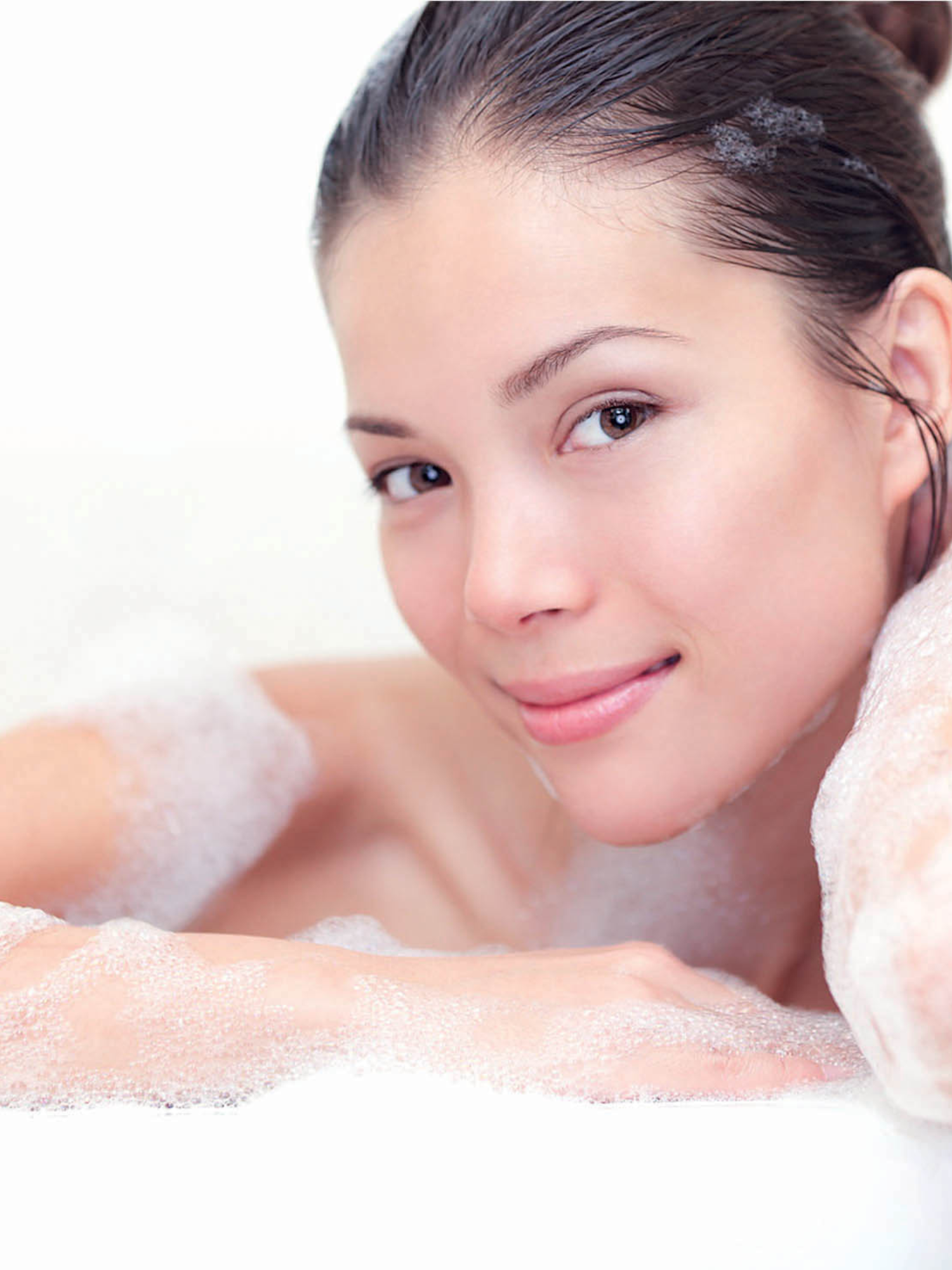 Benefits to skin
Exfoliates dry scales with mildness and gentleness

Provides nourishment and moisturization to skin

A must in many dry skin problems like psoriasis, eczema, fungal infections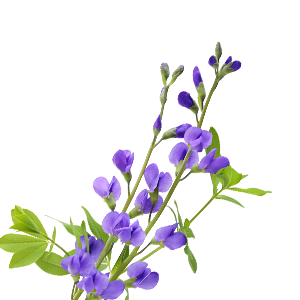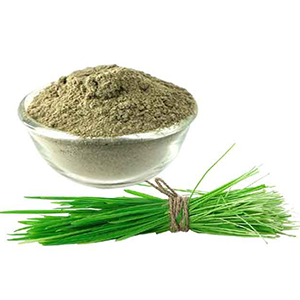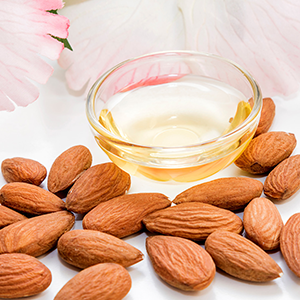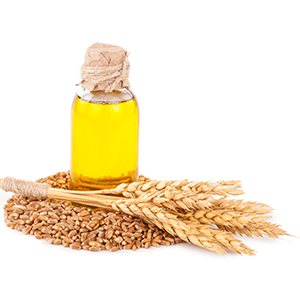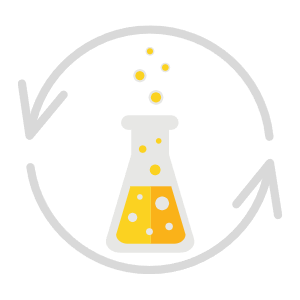 Wrightia tinctoria
Contains flavonoids, tannins, glycosides and phenolic compounds known to augment healing properties of skin. Has anti-inflammatory properties that soothe and calm irritated skin. Antioxidant nature fights against free radicals and prevent premature ageing.
Indigofera tinctoria
Exfoliates dry skin. Contains rich source of flavonoids that are known to protect the skin
Cynodon dactylon
Delays skin ageing by preventing the formation of wrinkles and fine lines. Hydrate the skin, leaving it feeling soft and supple. Has antibacterial and anti-inflammatory properties that reduces the risk of skin infections.
Aloe vera
Provides deep hydration to the skin, making it an excellent ingredient for a moisturizing bathing bar. Has potent antibacterial, antiseptic, and antifungal properties, making it a great ingredient for those with dry or itchy skin. Contains enzymes that exfoliate the skin, removing dead skin cells and brings a brighter, smoother complexion.
Ocimum sanctum
Has antibacterial properties that cleanse the skin and reduce the risk of skin infections. Has astringent properties that tighten and firm the skin, promoting a more youthful appearance. Contains antioxidants that fights against free radicals and prevent premature ageing.
Almond oil
Provides excellent moisturization to the skin due to its high fatty acid content. Helps to soothe irritated and inflamed skin, making it a good choice for those with sensitive skin. Contains vitamins A and E, which can help to improve skin elasticity and reduce the appearance of fine lines and wrinkles.
Avocado oil
Deeply moisturizes and hydrate the skin, leaving it soft and supple. Contains antioxidants that protects the skin from free radical damage and prevent premature aging. Rich in vitamin E, which soothe and heals damaged skin
Wheat germ oil
Nourish and hydrates dry, cracked skin. Contains antioxidants that protects the skin from environmental damage. Rich in vitamin E, which improves skin texture and elasticity.
Composition
Extracts of Aloe vera, Cynadon dactylon, Indigofera tinctoria ,Ocimum sanctum, Avocado oil,Almond oil, Wheat germ oil, Glycerine, Melt and pour bathing bar base, colour, perfume.
Usage
Use as a regular bathing bar
FAQs
There are so many mild bathing bars available in market. What is so unique about verdura skin fresh?

Verdura skin fresh offers triple benefits of moisturization, nourishment and exfoliation. Verdura skin fresh is a unique bathing bar enriched with Avocado oil, Almond oil, wheat germ oil along with select herbs which are scientifically proven for therapeutic benefits.
For what conditions is Verdura skin fresh helpful?

Verdura skin fresh bathing bar is an ideal soap for psoriasis, dry skin and atopic dermatitis.
Can this product be used as regular bathing bar by people who don't have dry skin or Psoriasis?

Verdura skin fresh can be used by everyone as regular bathing bar as this offers emollient and humectant benefits.
Is this bathing bar safe? Are there any studies done regarding the safety of product?

Yes, Verdura skin fresh is absolutely safe to use regularly. The safety of the product is scientifically proven to be safe and non-irritant by skin irritancy and sensitization study done on human volunteers and in-vitro studies.